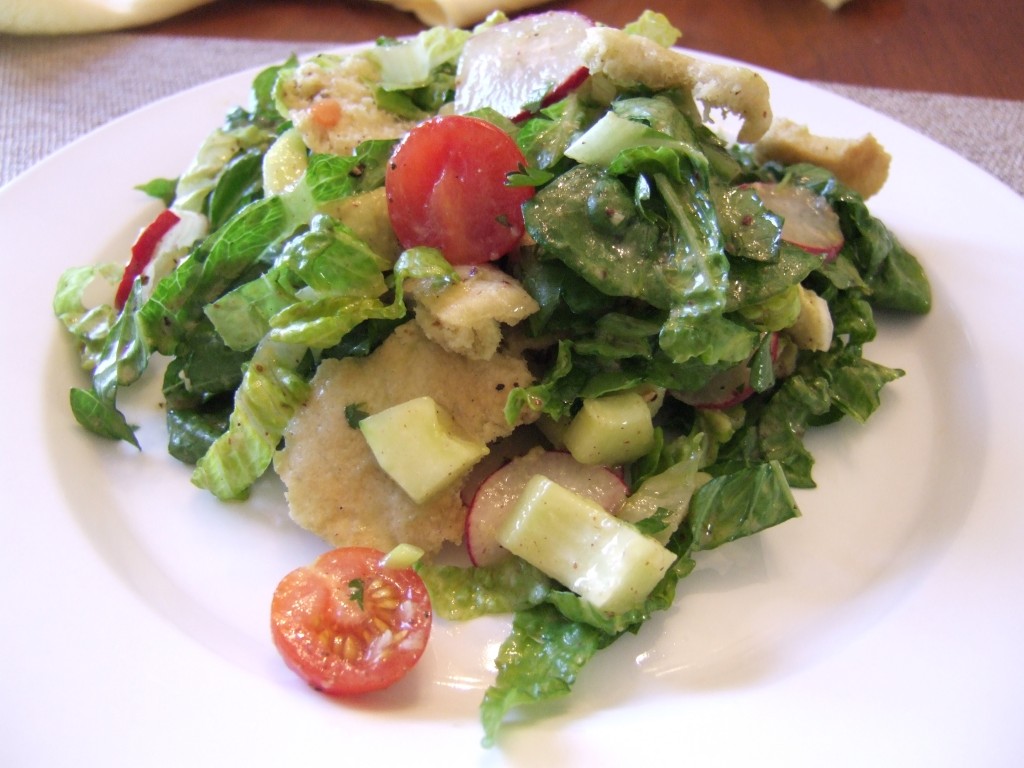 Fattoush is such a brilliant idea.  A timeless, inspired solution to the dual questions of "what should we have for dinner?" and "what am I going to do with this random assortment of vegetables?"  It kept reminding me of one of my favorites, panzanella, an Italian salad of tomatoes, cucumbers, basil, toasted (or stale) bread and vinaigrette.
David's version calls for romaine, scallions, cucumber, cherry tomatoes, flat-leaf parsley and radishes, finished with a sprinkling of ground sumac, a delightfully lemon-y, spice that's also good on hummus and probably a million other things.  I bought mine at the place where I know I can find any spice, The Spice House. I am lucky enough to live smack in the middle of two of these stores and to work very close to the Evanston shop. Lucky for you, you can buy online.
Fattoush is healthy, quick and adaptable.  Use David's Fattoush as a template; any kind of heartier lettuce will work (or no lettuce at all which has the added advantage of keeping), veggies can be leftover grilled zucchini or egglplant, red peppers…I don't know, corn?  As I was finishing assembling this I noticed an avocado sitting on my counter whose days were numbered; I cut it into chunks and threw it in as well.
And you get a bonus today: Fattoush Two Ways.  The recipe calls for pita bread, crisped up in the oven and torn into croutons.  As I was assembling this dish my daugther came into the kitchen, noticed the warm pitas coming out of the oven and asked that her salad be served on top of the pita.  Anarchist!  But who is going to deny their child a big fat salad served any way they want it?
Sadly, it was a little more difficult to eat this way (but no less delicious):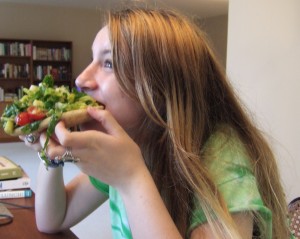 Fattoush is on page of 116 My Paris Kitchen.